Tips for a Healthy Menopause
Lifestyle advice and self-help tips to help you sail through the menopause
In this page, our menopause expert Eileen Durward offers helpful tips and advice concerning the menopause, addressing the role that our diet, lifestyle and behavioural patterns can play in alleviating menopausal symptoms.
An introduction to menopause tips
The menopause gets rather a rough press in our society as we don't usually value age and experience the way they do in less Westernised cultures.
There are many things you can do for your health to ensure that the menopause is embraced rather than dreaded. Why not try a few of the health tips below to help you through the menopause and into the next phase of your life.
Food and drink
There are some dietary changes you can make to help you through the menopause:
Drink at least 1.5 litres of still plain water daily
Cut out coffee and take a maximum of 2 cups of tea daily (why not try Bambu - a coffee alternative)
Make sure your bowels move regularly
Eat regularly as skipping meals will not help with trying to maintain a healthy weight
Reduce refined carbohydrates - white sugar, white bread, white pasta, white rice and things covered in heaps of syrup
Eat more phyto-oestrogenic foods such as broccoli, oats & soya
Eat more non-dairy, calcium containing foods such as brown rice, salmon and pumpkin seeds.
Exercise
 Walk for 20 minutes every other night - 10 minutes outbound and 10 minutes home. This helps trigger the production of happy chemicals called endorphins in your body
Get a mini trampoline (rebounder). You can use it in front of the television so that you don't get bored
Get some mini weights and use them gently whilst watching the 'soaps.'
Sleep
Being able to sleep well is easier if your digestion is working properly, so observe the suggestions for eating and drinking above. If you habitually wake at about 3am, you may find that improving your digestion has a very good knock-on effect on your sleep pattern
Spend some time relaxing before you go to bed so that your mind stops buzzing
Write down things that are on your mind and a list of things you need to do the next day before you go to bed so that you do not have everything revolving round in your mind as you try to go to sleep
Avoid all caffeine, not just in the evening but during the day as well. Try to stay away from situations that will cause anxiety. Use calming herb teas such as lemon balm and chamomile to help relax your mind, or use a herbal remedy containing valerian, such as Dormeasan® Valerian-Hops drops to help you re-establish a good sleeping pattern. 
Stress
Take time out for yourself
Eat regularly, as skipping meals or eating on the run creates more stress
Avoid caffeine
Practice breathing techniques, or take up yoga or another gentle, meditative exercise that promotes deep relaxatio
If you need further help, you might like to consider using a herbal remedy such as Stress Relief Daytime.
Low Mood/Tearfulness
Exercise is very good for both body and mind as it releases natural chemicals in the body that make us feel happy.
Write it down - it is best not to bottle your feelings up.
Talk to those around you but if you find this difficult, even writing your problems down in a journal can help release your feelings. Better out than in as they say.
While drinking in moderation is acceptable, it is best to try and avoid alcohol. Water is the best drink to hydrate the brain!
Change things in your surroundings. The brain can easily form repetitive patterns making it hard to change your emotions, so try doing something new when you feel low and you might surprise yourself and others. They do call it the change after all.
If you are looking for a herbal remedy for low mood, you might wish to consider Hyperiforce® St. John's Wort tablets.

A.Vogel's Menopause Mondays: Pregnancy & Empty Nest Syndrome – the broody blues of menopause!
This week it's all about the broody blues of menopause! Suddenly feeling an overwhelming urge to have a baby? Or if you have children, are you feeling down as they become more independent? I explain why you may experience these two very common feelings as you approach or go through the menopause as I take a look at pregnancy and empty nest syndrome at this time.
Missed one? Watch them all on my menopause blog.
Get your FREE Menopause Support sample

A.Vogel Menopause Support is the ideal companion for menopausal women, offering a little helping hand to relieve the symptoms of menopause such as low mood, irritability, tiredness, pains and aches, vaginal dryness and low libido.
**Open to UK residents only**   
"As soon as I received the product and almost instantly I felt relief from my hot flushes I slept through the night which was wonderful. Thank you for this wonderful product."


Real women stories
"I was breezing through my menopause"
I was breezing through my menopause, barely aware that anything was happening bar the fact that my... Read the full story

"During my menopause"
During my menopause, the worst symptom I have struggled with is the itchy skin. I could cope with the flushes... Read the full story

"Suffering from very heavy periods..."
After suffering from very heavy periods (confined to the house for two days each month), my GP gave me... Read the full story
"My periods stopped five years ago"
I stopped having my periods 5 years ago and felt I was able to cope without any replacement... Read the full story

Soy isoflavones for before, during & after the menopause
Menopause Support can provide support to the body through all stages of the

Menopause but is especially useful when broad range of symptoms such as hot flushes, irritability, tiredness, pains and aches, vaginal dryness etc kick in.
Made from fermented soya beans
Support for all stages of the menopause
Also contains magnesium and hibiscus
A herbal dietary supplement containing soy isoflavones, magnesium and hibiscus extract for all stages of the menopause.

TIP: Read why so many women recommend Menopause Support for before, during & after the menopause

How I survived the menopause
What is happening to me? I know I asked this, so if you are asking it too, don't worry, you are not alone! The menopause can be a daunting, confusing and scary time if you let it be, but as they say, knowledge is power.
I use my personal experience of going through the menopause (and surviving it) to offer support and guidance to help you have a happier, healthier menopause.
I survived the menopause and so can you!

Don't go through the Menopause alone!
Menopause expert Eileen Durward explains the benefits of joining the A.Vogel Menopause Health Hub.

This week's talking point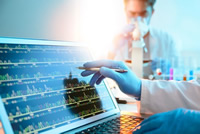 HRT 'increases ovarian cancer risk' Well ladies, it's in the news again. According to a recent study, HRT has been linked to an increased risk of ovarian cancer in women taking it for over 5 years.
Menopause Expert Eileen Durward looks at the medical facts behind the news headlines.

What do you think?

Have you found what you read useful? If so, I would love if you would leave your comment below. Thanks Eileen Durward

NOTE: If you would not like your comment to show on your personal facebook page please uncheck the box titled - 'Also post on Facebook'