Menopause and pregnancy
What are the chances of pregnancy when entering the menopause?
There are many similar symptoms shared between pregnancy and menopause, such as nausea, bloating, late periods etc.  Many women brush off these symptoms, believing that they cannot get pregnant because they are going through the menopause. Our menopause expert Eileen Durward is on hand to correct this assumption and to discuss the risk of becoming pregnant during the menopause.
An introduction to pregnancy and menopause
The menopause is the time in a woman's life when her fertility begins to die away. For some women, this is something to look forward to, for others the opposite can be said.
Whatever your attitude towards the menopause might be, your chances of becoming pregnant are the same, and so it is important to be aware that pregnancy is still an option until you have gone for two years without a period.
The risk of pregnancy
The decline of hormones means increasingly irregular ovulation so it is difficult for a woman to know how long she continues to be fertile. Many forget when their last period occurred – six months ago? Perhaps eight?  Although it is tempting to consider yourself no longer fertile during the peri-menopause, remember that it is usually after 12 months without a period that women are considered to be infertile.
No matter how irregular your periods may have become, this does not entirely rule out your chances of conceiving – it is possible to have a natural conception until the mid-fifties. This may be both positive and negative.
If you do not want to run the risk of becoming pregnant while going through the peri-menopause, it is recommended that you continue using contraception for two years after your last period.
Generally speaking, however, it is harder for older women to conceive and the risks associated with pregnancy in older women are higher. This is because a woman is born with all the eggs she will ever have. As these eggs age, they become more likely to have chromosomal abnormalities.
In addition, an older woman's body is not as adaptable to pregnancy as a younger woman's, and factors such as high blood pressure all contribute their own risks to the pregnancy.
Becoming pregnant when entering the peri-menopause
Despite the higher risks, many women seek to become pregnant when entering the peri-menopause and are physically able to deliver happy and healthy babies.
Once your periods have become irregular, it can be difficult to predict when an egg is being released – this is the time you are most likely to become pregnant. Measures such as IVF now mean that older women are more likely to be able to become pregnant if this is what they choose.
With the advancement of medical science, it is now even possible for women to become pregnant after the menopause.  Although the risks attached to having a baby at this stage are much higher, the uterus is still fully capable of carrying out a pregnancy.
Today, many women are putting off having babies until later in life because of career goals, meaning that older mothers are becoming more commonplace. However, there is still controversy over older women having babies, particularly post-menopausal women, not only because of the associated risks of the pregnancy but also because many feel it is unfair for the child, when the mother may not be able to perform the necessary duties as the child grows up, or leaves home.
Whatever your decision regarding pregnancy, it may be worth speaking to your doctor, as he will be able to  give you advice on the prevention of pregnancy during the peri-menopause or provide help on how to conceive in the safest way for you and your child.

A.Vogel's Menopause Mondays: Pregnancy & Empty Nest Syndrome – the broody blues of menopause!
This week it's all about the broody blues of menopause! Suddenly feeling an overwhelming urge to have a baby? Or if you have children, are you feeling down as they become more independent? I explain why you may experience these two very common feelings as you approach or go through the menopause as I take a look at pregnancy and empty nest syndrome at this time.
Missed one? Watch them all on my menopause blog.
Get your FREE Menopause Support sample

A.Vogel Menopause Support is the ideal companion for menopausal women, offering a little helping hand to relieve the symptoms of menopause such as low mood, irritability, tiredness, pains and aches, vaginal dryness and low libido.
**Open to UK residents only**   
"As soon as I received the product and almost instantly I felt relief from my hot flushes I slept through the night which was wonderful. Thank you for this wonderful product."


Real women stories
"I was breezing through my menopause"
I was breezing through my menopause, barely aware that anything was happening bar the fact that my... Read the full story

"During my menopause"
During my menopause, the worst symptom I have struggled with is the itchy skin. I could cope with the flushes... Read the full story

"Suffering from very heavy periods..."
After suffering from very heavy periods (confined to the house for two days each month), my GP gave me... Read the full story
"My periods stopped five years ago"
I stopped having my periods 5 years ago and felt I was able to cope without any replacement... Read the full story

Soy isoflavones for before, during & after the menopause
Menopause Support can provide support to the body through all stages of the

Menopause but is especially useful when broad range of symptoms such as hot flushes, irritability, tiredness, pains and aches, vaginal dryness etc kick in.
Made from fermented soya beans
Support for all stages of the menopause
Also contains magnesium and hibiscus
A herbal dietary supplement containing soy isoflavones, magnesium and hibiscus extract for all stages of the menopause.

TIP: Read why so many women recommend Menopause Support for before, during & after the menopause

How I survived the menopause
What is happening to me? I know I asked this, so if you are asking it too, don't worry, you are not alone! The menopause can be a daunting, confusing and scary time if you let it be, but as they say, knowledge is power.
I use my personal experience of going through the menopause (and surviving it) to offer support and guidance to help you have a happier, healthier menopause.
I survived the menopause and so can you!

Don't go through the Menopause alone!
Menopause expert Eileen Durward explains the benefits of joining the A.Vogel Menopause Health Hub.

This week's talking point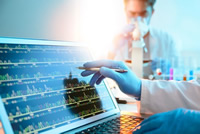 HRT 'increases ovarian cancer risk' Well ladies, it's in the news again. According to a recent study, HRT has been linked to an increased risk of ovarian cancer in women taking it for over 5 years.
Menopause Expert Eileen Durward looks at the medical facts behind the news headlines.

What do you think?

Have you found what you read useful? If so, I would love if you would leave your comment below. Thanks Eileen Durward

NOTE: If you would not like your comment to show on your personal facebook page please uncheck the box titled - 'Also post on Facebook'