Hair loss and menopause
Hair loss can occur because of the menopause
Suffering from hair loss can be a disheartening and upsetting experience for most women. Unfortunately, during the menopause it can often occur due to plummeting levels of oestrogen and an increase in testosterone. In this page, our menopause expert Eileen Durward addresses why this unhappy symptom occurs and what herbal remedies can be used to encourage hair growth.
And introduction to hair loss and menopause
Many women suffer from hair loss when going through the menopause. Every person naturally loses between 50 and 100 hairs a day. If you begin to lose more than this, you may notice areas of baldness on your scalp, clumps of hair coming out when you wash or brush your hair, or thinning of hair around the front and sides of your scalp.
Hair is made from keratin, the same material as nails. This is produced by cell structures known as hair follicles lying beneath the scalp and the hair that people wash, brush and style is actually the dead secretions from these follicles. Individual strands of hair can stay on the head for up to six years before falling out.
Why does menopause cause hair loss?
Although most people wouldn't automatically think of hair loss as a menopause symptom, the hormonal changes which the menopause causes can have all sorts of unexpected effects on the body.
The hormones oestrogen and testosterone have the most important influence on hair growth. During the menopause, levels of oestrogen decrease. This hormone is important for promoting hair growth. While oestrogen levels drop, testosterone levels increase disproportionately. This causes the hair that does grow to be thinner than before, and can also cause facial hair.
However, there are other causes of hair loss. These include factors as simple as what you eat to more serious issues such as stress, certain illnesses and medication. It is important to get to the root of the problem in order to find the most effective treatment.
Diet, lifestyle and home remedies for hair loss
There are few women who would be willing to sit back and watch their hair fall out. Instead, a number of home remedies can be employed alongside herbal or conventional remedies to make sure that your hair is kept as healthy as possible.
Be nice to your hair. Use gentle shampoo when you wash it and try to avoid tugging and tangling it. Dying it regularly can cause hair to become unhealthy and more likely to fall out. A scalp massage can stimulate extra blood flow to the scalp, which may prevent further hair loss
There are certain foods which can improve the quality of your hair. Protein and iron rich foods (found in red meats) are good for strengthening your hair. Vitamin C, found in citrus and other fruit, is also beneficial, not least for helping you to absorb iron into your bloodstream
Keep stress to a minimum. This will also help you sleep well at night, reducing another factor which might cause you to lose your hair. Exercise will help reduce stress, improve sleep and circulation of blood to the scalp to help you keep your hair on.
Are there herbal remedies to help me?
If your hair loss is the result of hormonal changes caused by the menopause, using a soy based supplement will be a good start. The best are made from fermented soya beans because absorption or take-up by the body is better.

"Good product! Good value for money! Seems to be working."


Eileen's TOP TIP: Hair complex is a good source of vitamin B, silicon, protein and essential trace elements and can help existing hair growth as well as maintaining hair quality and strength
Whatever the specific cause of your hair loss is, A.Vogel Hair Complex, containing millet and stinging nettle, is a good specific remedy to help support healthy hair growth.
Stress at this time of your life will not help improve your head of hair, so if you feel you are not coping, face up this issue rather than ignore it. If you think your hair loss is caused by medication, seek help and advice from your doctor.
What about conventional medicine?
There is a range of hair loss treatments that a doctor may prescribe or recommend to help with your symptom.
If the menopause is the cause of your hair loss, your doctor may ask you to consider taking HRT. However, it is important to understand the benefits and side-effects of this treatment.
If you are worried about your condition or and concerned that it may be caused by an underlying health condition, seek medical advice.

A.Vogel's Menopause Mondays: Soya for menopause – why it helps & the right type to take
In this week's A.Vogel's Menopause Mondays it's all about phytoestrogens (also known as plant oestrogens) such as fermented soya and how they can help ease low oestrogen symptoms, including hot flushes, anxiety, low mood, joint aches and pains and more. I explain what type of soya you need to take to feel the best benefits.
Missed one? Watch them all on my menopause blog.
Get your FREE Menopause Support sample

A.Vogel Menopause Support is the ideal companion for menopausal women, offering a little helping hand to relieve the symptoms of menopause such as low mood, irritability, tiredness, pains and aches, vaginal dryness and low libido.
**Open to UK residents only**   
"As soon as I received the product and almost instantly I felt relief from my hot flushes I slept through the night which was wonderful. Thank you for this wonderful product."


Real women stories
"I was breezing through my menopause"
I was breezing through my menopause, barely aware that anything was happening bar the fact that my... Read the full story

"During my menopause"
During my menopause, the worst symptom I have struggled with is the itchy skin. I could cope with the flushes... Read the full story

"Suffering from very heavy periods..."
After suffering from very heavy periods (confined to the house for two days each month), my GP gave me... Read the full story
"My periods stopped five years ago"
I stopped having my periods 5 years ago and felt I was able to cope without any replacement... Read the full story

Soy isoflavones for before, during & after the menopause
Menopause Support can provide support to the body through all stages of the

Menopause but is especially useful when broad range of symptoms such as hot flushes, irritability, tiredness, pains and aches, vaginal dryness etc kick in.
Made from fermented soya beans
Support for all stages of the menopause
Also contains magnesium and hibiscus
A herbal dietary supplement containing soy isoflavones, magnesium and hibiscus extract for all stages of the menopause.

TIP: Read why so many women recommend Menopause Support for before, during & after the menopause

How I survived the menopause
What is happening to me? I know I asked this, so if you are asking it too, don't worry, you are not alone! The menopause can be a daunting, confusing and scary time if you let it be, but as they say, knowledge is power.
I use my personal experience of going through the menopause (and surviving it) to offer support and guidance to help you have a happier, healthier menopause.
I survived the menopause and so can you!

Don't go through the Menopause alone!
Menopause expert Eileen Durward explains the benefits of joining the A.Vogel Menopause Health Hub.

This week's talking point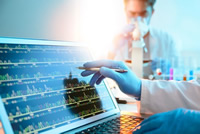 HRT 'increases ovarian cancer risk' Well ladies, it's in the news again. According to a recent study, HRT has been linked to an increased risk of ovarian cancer in women taking it for over 5 years.
Menopause Expert Eileen Durward looks at the medical facts behind the news headlines.

What do you think?

Have you found what you read useful? If so, I would love if you would leave your comment below. Thanks Eileen Durward

NOTE: If you would not like your comment to show on your personal facebook page please uncheck the box titled - 'Also post on Facebook'