How can we help you?
---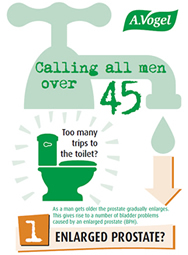 Is there a man in your life over the age of 45? Did you know that by the time he is over 50 he has a 1 in 2 chance of developing symptoms of an enlarged prostate?

There is, however, no need for men to put up with these symptoms. Simple steps such as a change in lifestyle and use of Saw palmetto extract can be taken to help improve the problem.
All this information, and more, can be found in our latest infographic on the enlarged prostate.
---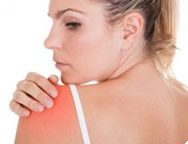 People suffering chronic fatigue or fibromyalgia often say it takes years and several referrals or second opinions to arrive at a diagnosis. This situation is both inevitable, as doctors are directed to eliminate other more common causes of fatigue or pain, and problematic as the patient continues to suffer in the meantime.

Around 70% of the symptoms associated with these two debilitating conditions are shared, so how do you tell your doctor which one he should investigate?