How can we help you?
---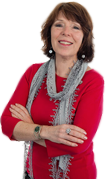 In this week's A.Vogel's Menopause Mondays I talk about why some women have been contacting me lately to ask if the menopause can cause hayfever.

I explain why menopause and hayfever can sometimes go hand in hand, especially if you have never had allergies before.

I also recommend simple ways to ease allergy/menopause symptoms such as itchy skin and dry eyes.
---