How can we help you?
---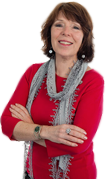 In this week's A.Vogel's Menopause Mondays I take a look at why many women experience nausea during the menopause, including feeling sick before or after a hot flush, after eating or first thing in the morning.

Plus, I recommend ways to relieve menopause nausea, including simple tips and lifestyle changes which can help.
---