How can we help you?
---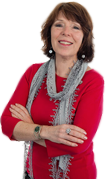 In this week's A.Vogel's Menopause Mondays it's all about HRT.

With HRT hitting the headlines again in the UK recently, I take a look at what you need to know if you are thinking of going on it, worried about taking it or wanting to come off it.

I explain what HRT does, what happens when you stop taking it and why I recommend when coming off HRT, it is important to do it gradually rather than suddenly.
---