How can we help you?
---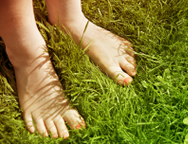 When the sun comes out it's inevitable that your ankles and feet do too! No longer hidden under trousers, tights or boots, at this time of the year our lower limbs and toes are freer to bask in the summer sun (when it makes an appearance) in shorts, skirts and flip flops.
But with the sun comes heat and with heat often comes 'the swell'!
---

It's the itchy eyes and running nose season again!
Make sure you're ready by signing up to receive daily UK pollen updates straight to your inbox every morning and find out what the pollen levels are for your area.