Bloating and the menopause
Bloating is a feeling of tightness in the abdomen, experienced frequently by those going through the menopause
In this page, our menopause expert Eileen Durward will be talking about one of the more common menopause symptoms, bloating. Often caused by changing oestrogen levels, bloating can be very uncomfortable and worrying for some women, however, there are a vast range of natural treatments available as well as self-help exercises.
An introduction to bloating and menopause
Bloating is one of the most frequently experienced menopause symptoms. Although it can affect any menopausal woman, it is most common among those who have experienced the symptom when suffering from PMS (pre-menstrual syndrome).
Bloating is characterised by a feeling of tightness in the abdominal area. It can last from a couple of hours to several days. You may also experience increased levels of wind or flatulence.
Bloating can also be a side effect of HRT. If this side-effect is severe enough you may want to consider alternatives to HRT. 
Why does menopause cause bloating?
Bloating is most commonly experienced during the peri-menopause. During this stage, fluctuation of hormones causes all sorts of symptoms.
The hormone oestrogen is important for maintaining the correct amount of water and bile in the body. As levels begin to change, the body tends to store more water, making you feel bloated. In addition, the amount of bile produced alters – this affects the way you digest fats, leading to more wind or flatulence being produced in the digestive system.
However, there are other causes of bloating ranging from poor dietary habits to serious health problems such as Crohn's disease. If bloating persists for more than two weeks you should visit the doctor to eliminate any underlying health issues.
What home remedies are there for bloating?
Looking after your digestive system correctly will help reduce bloating. Certain foods can cause flatulence. Beans and soft cheese are notorious for producing gas. Many menopausal women try to lose weight and eat more healthily. While this isn't a bad thing, sudden changes in diet or crash diets can also lead to bloating.
You may find that eating small meals regularly will prevent your metabolism from slowing down. This means that you will be able to digest food more efficiently, preventing bloating and weight gain.
Be careful what you drink. Alcohol and caffeine can have an adverse affect on your digestive system, particularly if taken in quantity or regularly. Water, while this can seem boring, can do wonders for your digestive system by flushing out any toxins. A glass of water can be a temporary quick fix for bloating.
It is important to keep exercising. A daily walk or holding some yoga poses can move the gas around the digestive system and prevent it building up and causing bloating. Exercise can also help reduce stress. This is worthwhile as stress can have a negative impact on your digestive system.
Are there herbal remedies to help me?
If your periods are still more or less regular, and you experience other symptoms such as period pains, try Agnus castus first. This herb is normally used for PMS in younger women, but is also beneficial for women at the early stages of menopause (known as the peri-menopause) when the hormones start to become imbalanced.

TIP: If you are on hormonal contraceptives, Agnus castus may not be suitable for you.



"A very good product that always seems to do the job!"


read more customer reviews 

If your periods have more or less stopped, use a supplement containing soy isoflavones. This will also help with other menopausal symptoms which you may experience.

TIP: A.Vogel's Menopause Support contains isoflavones from fermented soy, hibiscus and magnesium. It is a general supplement that can see you through all stages of the menopause.

"Helped to eliminate all the unpleasant moments of my menopause."


read more customer reviews
Of course, bloating can come about with other conditions such as digestive problems and unrelated to the menopause. If your symptoms are unexplained, or do not resolve despite your attempts at treating them, seek advice from your doctor.
What about conventional medicine?
If you do not find that home remedies or herbal remedies help with your symptom then it may be worth looking into conventional remedies. There are some over-the-counter treatments for bloating available. It is advised to speak to a pharmacist to establish which of these would be most suitable.
Occasionally bloating can have an underlying health condition. It is advised that if you have continued bloating for more than two weeks you should go to a doctor. This is especially so if your bloating is accompanied by abdominal pain, diarrhoea, vomiting or blood in the stools.

A.Vogel's Menopause Mondays: Soya for menopause – why it helps & the right type to take
In this week's A.Vogel's Menopause Mondays it's all about phytoestrogens (also known as plant oestrogens) such as fermented soya and how they can help ease low oestrogen symptoms, including hot flushes, anxiety, low mood, joint aches and pains and more. I explain what type of soya you need to take to feel the best benefits.
Missed one? Watch them all on my menopause blog.
Get your FREE Menopause Support sample

A.Vogel Menopause Support is the ideal companion for menopausal women, offering a little helping hand to relieve the symptoms of menopause such as low mood, irritability, tiredness, pains and aches, vaginal dryness and low libido.
**Open to UK residents only**   
"As soon as I received the product and almost instantly I felt relief from my hot flushes I slept through the night which was wonderful. Thank you for this wonderful product."


Real women stories
"I was breezing through my menopause"
I was breezing through my menopause, barely aware that anything was happening bar the fact that my... Read the full story

"During my menopause"
During my menopause, the worst symptom I have struggled with is the itchy skin. I could cope with the flushes... Read the full story

"Suffering from very heavy periods..."
After suffering from very heavy periods (confined to the house for two days each month), my GP gave me... Read the full story
"My periods stopped five years ago"
I stopped having my periods 5 years ago and felt I was able to cope without any replacement... Read the full story

Soy isoflavones for before, during & after the menopause
Menopause Support can provide support to the body through all stages of the

Menopause but is especially useful when broad range of symptoms such as hot flushes, irritability, tiredness, pains and aches, vaginal dryness etc kick in.
Made from fermented soya beans
Support for all stages of the menopause
Also contains magnesium and hibiscus
A herbal dietary supplement containing soy isoflavones, magnesium and hibiscus extract for all stages of the menopause.

TIP: Read why so many women recommend Menopause Support for before, during & after the menopause

How I survived the menopause
What is happening to me? I know I asked this, so if you are asking it too, don't worry, you are not alone! The menopause can be a daunting, confusing and scary time if you let it be, but as they say, knowledge is power.
I use my personal experience of going through the menopause (and surviving it) to offer support and guidance to help you have a happier, healthier menopause.
I survived the menopause and so can you!

Don't go through the Menopause alone!
Menopause expert Eileen Durward explains the benefits of joining the A.Vogel Menopause Health Hub.

This week's talking point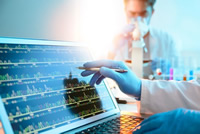 HRT 'increases ovarian cancer risk' Well ladies, it's in the news again. According to a recent study, HRT has been linked to an increased risk of ovarian cancer in women taking it for over 5 years.
Menopause Expert Eileen Durward looks at the medical facts behind the news headlines.

What do you think?

Have you found what you read useful? If so, I would love if you would leave your comment below. Thanks Eileen Durward

NOTE: If you would not like your comment to show on your personal facebook page please uncheck the box titled - 'Also post on Facebook'