Itchy skin during the menopause
Itchy skin can be an irritating symptom of the menopause
Suffering from itchy skin can be infuriating and quite embarrassing; however, it can be a common symptom during the menopause due to fluctuating hormones and changing levels of oestrogen. In this page, our menopause expert Eileen Durward speaks about the causes of itchy skin and how it can be treated using herbal alternatives.
Eileen talks about: Itchy skin
An introduction to itchy skin and menopause
An itch occurs when your skin is irritated. This can be triggered by a number of causes – from insects landing on you to allergies and skin disorders. The skin irritant triggers a nerve reflex and the urge to scratch - this is designed to protect your skin by getting rid of the cause as quickly as possible.
When the itch becomes constant, it can lead to an irresistible urge to scratch a specific area on your skin even when there is no obvious cause. Excessive itching can lead to dry or flaky skin or even bleeding.
Itchy skin can be caused by the menopause, sometimes affecting large areas of the body.
Why is the menopause giving me itchy skin?
As you go through the menopause, levels of the hormone oestrogen begin to drop.
Oestrogen has a number of functions, including regulating the moisture levels of your tissues and stimulating the production of collagen. Collagen is a fibre that improves the strength and elasticity of skin – low levels of collagen can lead to the formation of wrinkles.
As the level of oestrogen in your body falls, so does the amount of collagen and skin-moistening oils produced. This causes your skin to become dry and irritated. You may first notice this around the T-zone of your face although it can spread over your whole body.
Raised stress levels can exacerbate itching as stress triggers the release of histamine, which can cause flushing, itching and sometimes skin rashes. As many mid-life women are dealing with stressful circumstances, working to support and calm the nervous system is important.
If levels of uric acid rise, due to dehydration and/or excess intake of caffeinated drinks, discomfort and itching can worsen. This factor may also contribute to soreness in the joints, another one of the common menopause symptoms.
Diet, lifestyle and home remedies for itchy skin
Keeping your skin moisturised is one of the most effective means of relieving itchy skin. When you take a bath or shower, do not use steaming hot water, as this will strip your skin of essential oils. Warm water is the gentlest. Only use mild unscented soap as perfumes can aggravate your skin. Exfoliate and moisturise your skin as soon as you are out of the shower or bath and dried off.
Drinking plenty of water will keep your skin hydrated. It is also worth remembering that alcohol and nicotine prematurely age your skin and dry it out. This will increase the chances of it becoming itchy, so cutting down on smoking and drinking would be sensible.
What you wear can affect how severe your itchiness can become. Wool and some synthetic fibres can irritate even the hardiest of skins, so wear cotton and loose fitting clothes. As with soap, avoid any perfumed washing detergents or softeners.
What herbal remedies could help me?
A good remedy to start with is the extract of soy. This supplement may be used before, during and after the menopause and can help with a wide variety of mild complaints experienced during this time of life.

"Good product! Good value for money! Seems to be working."

Although itchy skin during the menopause is best treated 'from the inside' some woman find that Neem can be useful to soothe the skin whilst other steps taken work their way through the body.

"Does exactly what it says on the pot. I deem Neem cream a dream."

Conventional medicines for itchy skin
There are some conventional medicines which can help relieve your itchy skin, including:

Mild steroid creams - these can be bought over-the-counter or on prescription from your doctor. They are for short term use (no longer than a week) and for localised areas of itchy skin
Anti-histamines – these are allergy treatments, although some women find them helpful for itchy skin caused by the menopause. They are available in many forms including tablets and creams
Benzocaine – this is an example of a local anaesthetic which is available as a cream and can be applied directly to the skin.
If your itching is caused by or worsened by another condition such as eczema or psoriasis then treating this condition will bring the most effective relief. If you are worried about your itchy skin then it is advisable to go to your doctor.

A.Vogel's Menopause Mondays: Soya for menopause – why it helps & the right type to take
In this week's A.Vogel's Menopause Mondays it's all about phytoestrogens (also known as plant oestrogens) such as fermented soya and how they can help ease low oestrogen symptoms, including hot flushes, anxiety, low mood, joint aches and pains and more. I explain what type of soya you need to take to feel the best benefits.
Missed one? Watch them all on my menopause blog.
Get your FREE Menopause Support sample

A.Vogel Menopause Support is the ideal companion for menopausal women, offering a little helping hand to relieve the symptoms of menopause such as low mood, irritability, tiredness, pains and aches, vaginal dryness and low libido.
**Open to UK residents only**   
"As soon as I received the product and almost instantly I felt relief from my hot flushes I slept through the night which was wonderful. Thank you for this wonderful product."


Real women stories
"I was breezing through my menopause"
I was breezing through my menopause, barely aware that anything was happening bar the fact that my... Read the full story

"During my menopause"
During my menopause, the worst symptom I have struggled with is the itchy skin. I could cope with the flushes... Read the full story

"Suffering from very heavy periods..."
After suffering from very heavy periods (confined to the house for two days each month), my GP gave me... Read the full story
"My periods stopped five years ago"
I stopped having my periods 5 years ago and felt I was able to cope without any replacement... Read the full story

Soy isoflavones for before, during & after the menopause
Menopause Support can provide support to the body through all stages of the

Menopause but is especially useful when broad range of symptoms such as hot flushes, irritability, tiredness, pains and aches, vaginal dryness etc kick in.
Made from fermented soya beans
Support for all stages of the menopause
Also contains magnesium and hibiscus
A herbal dietary supplement containing soy isoflavones, magnesium and hibiscus extract for all stages of the menopause.

TIP: Read why so many women recommend Menopause Support for before, during & after the menopause

How I survived the menopause
What is happening to me? I know I asked this, so if you are asking it too, don't worry, you are not alone! The menopause can be a daunting, confusing and scary time if you let it be, but as they say, knowledge is power.
I use my personal experience of going through the menopause (and surviving it) to offer support and guidance to help you have a happier, healthier menopause.
I survived the menopause and so can you!

Don't go through the Menopause alone!
Menopause expert Eileen Durward explains the benefits of joining the A.Vogel Menopause Health Hub.

This week's talking point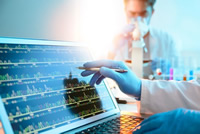 HRT 'increases ovarian cancer risk' Well ladies, it's in the news again. According to a recent study, HRT has been linked to an increased risk of ovarian cancer in women taking it for over 5 years.
Menopause Expert Eileen Durward looks at the medical facts behind the news headlines.

What do you think?

Have you found what you read useful? If so, I would love if you would leave your comment below. Thanks Eileen Durward

NOTE: If you would not like your comment to show on your personal facebook page please uncheck the box titled - 'Also post on Facebook'