Menopause and memory lapses
The menopause can cause you to have memory lapses. Find out why this is and what can be done about it
Memory loss can be a persistent symptom during the menopause and is often a great source of anxiety and apprehension. Lapses in memory can occur because of the lowering levels of oestrogen in our systems, affecting our short-term memory. Here, our menopause expert Eileen Durward describes the causes of memory lapses, and how they can be alleviated through natural remedies and self-help practices.
Eileen talks about: Memory lapses
An introduction to memory lapses and menopause
Memory lapses occur when you momentarily forget everyday things such as where you put your pen down, the date of an appointment or what your next door neighbour is called. This can be irritating, sometimes embarrassing and often worrying.
Going through the menopause may cause you to have difficulty concentrating or make your brain freeze as you grope into its depths trying to remember what time to pick up your child from football practice. Memory lapses affecting menopausal women tend to hinder short-term memory rather than cause you to forget major events from your past.
Why does menopause cause memory lapses?
Menopause disrupts the balance of hormones in your body. At the same time, your brain contains oestrogen receptors and is responsive to this hormone, helping your brain function better, aiding memory and verbal fluency. When levels of oestrogen in your body drop, it is no wonder that you may suffer unexpected lapses in memory.
There is also research to suggest that frequent hot flushes can result in lapses in your memory. Night sweats can prevent you from getting a sound night's sleep, which hinders focus and recall the next day.
It is worth remembering that memory lapses, like other menopause symptoms you are experiencing, should not last. The research holds out hope that once you are through the menopause, you will be able to recall information more effectively again.
However, if you are suffering from continued, severe or worsening memory symptoms, rather than mild memory falters, then it is necessary to seek advice from a doctor to rule out any underlying health issues.
What home remedies are there for memory lapses?
There are certain measures which you can slip into your day-to-day routine (if you remember!) which can help boost your memory:
Exercise – regular exercise will maintain a rich blood flow around the brain. This will keep your brain cells healthy and reduce your likelihood of memory lapses
Drink plenty of water – water hydrates the body and brain, keeping them healthy
Mind games such as sudoku and crosswords – keeping your brain active through games or learning a new skill will stimulate your brain to make new connections
Eat a balanced diet – a healthy diet is one of the primary ways of keeping your body healthy. Certain foods have been shown to improve mental function, so including these in your diet should help with your memory lapses. These include fish, soy products and fruit and vegetables
Taking a supplement of soya isoflavones mimics the action of your natural hormones and can have the benefits HRT provides without the side-effects
Vitamin B – taking a vitamin B complex supplement can also aid your mental function and help prevent lapses in memory
Make sure you sleep well – if you don't sleep at night, and spend your waking hours tired, your ability to remember information will reduce. Getting a proper amount of sleep at night has been proven to increase your mental function and concentration during the day. If you have trouble sleeping at night, our sleep hygiene tips page may help
Relax – it is important to take time every day to relax. If you begin to panic when your brain denies you information, this will only make the situation worse.
Are there herbal remedies to help me?
Menopausal women often look to herbal remedies to help with their memory lapses. Herbs which are useful during this time of life include:
Ginkgo biloba – this is about the oldest medicinal herb around, dating back to 3,000 BC. Its nickname of 'memory tree' indicates its properties
Salvia Officinalis – this herb is also known as sage and is commonly used to treat hot flushes associated with the menopause and alleviate the symptoms of night sweats, Research has also shown that it can help the brain function better
Rosemary – the ancient Greeks used rosemary to improve memory and it is still thought today that inhaling its fragrance can aid your memory.
Concentration Essence – this contains a number of flower essences designed to improve concentration. It can be taken on the spot if you are struggling to focus.
What about conventional remedies?
Memory lapses related to the menopause tend not to linger once you are through this time of life. This means that there are no drugs specifically designed to help with your menopausal memory lapses which your doctor can recommend.
If you are suffering from more long-term memory loss and you begin to forget things which you have known for years, then it is best to seek medical advice.

A.Vogel's Menopause Mondays: Soya for menopause – why it helps & the right type to take
In this week's A.Vogel's Menopause Mondays it's all about phytoestrogens (also known as plant oestrogens) such as fermented soya and how they can help ease low oestrogen symptoms, including hot flushes, anxiety, low mood, joint aches and pains and more. I explain what type of soya you need to take to feel the best benefits.
Missed one? Watch them all on my menopause blog.
Get your FREE Menopause Support sample

A.Vogel Menopause Support is the ideal companion for menopausal women, offering a little helping hand to relieve the symptoms of menopause such as low mood, irritability, tiredness, pains and aches, vaginal dryness and low libido.
**Open to UK residents only**   
"As soon as I received the product and almost instantly I felt relief from my hot flushes I slept through the night which was wonderful. Thank you for this wonderful product."


Real women stories
"I was breezing through my menopause"
I was breezing through my menopause, barely aware that anything was happening bar the fact that my... Read the full story

"During my menopause"
During my menopause, the worst symptom I have struggled with is the itchy skin. I could cope with the flushes... Read the full story

"Suffering from very heavy periods..."
After suffering from very heavy periods (confined to the house for two days each month), my GP gave me... Read the full story
"My periods stopped five years ago"
I stopped having my periods 5 years ago and felt I was able to cope without any replacement... Read the full story

Soy isoflavones for before, during & after the menopause
Menopause Support can provide support to the body through all stages of the

Menopause but is especially useful when broad range of symptoms such as hot flushes, irritability, tiredness, pains and aches, vaginal dryness etc kick in.
Made from fermented soya beans
Support for all stages of the menopause
Also contains magnesium and hibiscus
A herbal dietary supplement containing soy isoflavones, magnesium and hibiscus extract for all stages of the menopause.

TIP: Read why so many women recommend Menopause Support for before, during & after the menopause

How I survived the menopause
What is happening to me? I know I asked this, so if you are asking it too, don't worry, you are not alone! The menopause can be a daunting, confusing and scary time if you let it be, but as they say, knowledge is power.
I use my personal experience of going through the menopause (and surviving it) to offer support and guidance to help you have a happier, healthier menopause.
I survived the menopause and so can you!

Don't go through the Menopause alone!
Menopause expert Eileen Durward explains the benefits of joining the A.Vogel Menopause Health Hub.

This week's talking point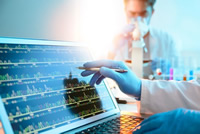 HRT 'increases ovarian cancer risk' Well ladies, it's in the news again. According to a recent study, HRT has been linked to an increased risk of ovarian cancer in women taking it for over 5 years.
Menopause Expert Eileen Durward looks at the medical facts behind the news headlines.

What do you think?

Have you found what you read useful? If so, I would love if you would leave your comment below. Thanks Eileen Durward

NOTE: If you would not like your comment to show on your personal facebook page please uncheck the box titled - 'Also post on Facebook'