Irregular heartbeat and menopause
An irregular heartbeat may be experienced during the menopause
Experiencing an irregular heart beat naturally prompts a great deal of worry and speculation; however it can be a symptom of the menopause. In this page, our menopause expert Eileen Durward explores how fluctuating hormones may affect the way the heart functions and discusses what can be done to ease symptoms.
An introduction to irregular heart beat and menopause
The heart of the average adult women beats between 60 and 100 times a minute. However, some women experience abnormalities in this heartbeat when reaching the menopause. An irregular heartbeat can affect women in different ways, including a skipped heartbeat, faster heart rates or changes in the heart's rhythm.
These can be worrying symptoms and many women who experience them fear that they are beginning to develop heart disease. However, in the majority of cases, this is just another symptom triggered by the menopause.
Episodes of irregular heartbeat may last from a few seconds to several minutes. The woman may notice that her heart is pounding or fluttering in her chest. This is sometimes accompanied by changes in breathing and sometimes a feeling of panic.
Why does menopause cause irregular heartbeats?
During the menopause, the amount of the hormone oestrogen gradually declines. However, this decline is not steady and often there are erratic fluctuations during the peri-menopause and menopause.
Oestrogen has an effect on the dilation of the coronary arteries. When low, the arteries contract, and when high, they dilate. This can lead to changes in blood pressure and heart rhythm.
Oestrogen also has an effect on the autonomic nervous system which regulates the unconscious functions of the body such as heart rate and breathing. Changes in oestrogen levels mean that the nervous system fluctuates between being highly stimulated to being stimulated very little, having a direct impact on heartbeat regularity.
What home remedies are there for irregular heartbeats?
Regular aerobic exercises are important for keeping your heart strong and healthy. Walking and swimming are particularly effective as they work all of your muscles but do not negatively impact your joint health.
Eating a healthy balanced diet will keep your body fit and well. If you are strong then your chances of being able to skim through the menopause without experiencing symptoms are higher. It is important to keep drinking plenty of water. This will keep you hydrated and prevent the effects of changes in artery dilations from becoming prominent.
Stress is one of the greatest contributors towards abnormalities in heart rhythm. Taking time each day to relax will lessen the symptoms of an irregular heartbeat. Stress can also result in other health problems, so it is important to tackle this problem.
Are there herbal remedies to help me?
Many menopausal women find that taking herbal remedies alongside implementing home remedies offers relief from their symptoms.
If stress is the root of your problems then there are herbal remedies such as Valerian, which should make you feel more at ease.
Crataegus, or Hawthorn, is one of the most widely used herbs for the heart. However, it is important to remember that this remedy can take 3 to 6 months to begin to take effect so is not an instant cure.
What about conventional medicine?
If you are worried about your condition, if your irregular heart beat is associated with chest pain, breathlessness or dizziness, then you must speak to your doctor.  A range of treatments for various heart issues is available. However, if your irregular heartbeats are caused by the menopause, your doctor may suggest hormone treatments such as HRT.

A.Vogel's Menopause Mondays: Soya for menopause – why it helps & the right type to take
In this week's A.Vogel's Menopause Mondays it's all about phytoestrogens (also known as plant oestrogens) such as fermented soya and how they can help ease low oestrogen symptoms, including hot flushes, anxiety, low mood, joint aches and pains and more. I explain what type of soya you need to take to feel the best benefits.
Missed one? Watch them all on my menopause blog.
Get your FREE Menopause Support sample

A.Vogel Menopause Support is the ideal companion for menopausal women, offering a little helping hand to relieve the symptoms of menopause such as low mood, irritability, tiredness, pains and aches, vaginal dryness and low libido.
**Open to UK residents only**   
"As soon as I received the product and almost instantly I felt relief from my hot flushes I slept through the night which was wonderful. Thank you for this wonderful product."


Real women stories
"I was breezing through my menopause"
I was breezing through my menopause, barely aware that anything was happening bar the fact that my... Read the full story

"During my menopause"
During my menopause, the worst symptom I have struggled with is the itchy skin. I could cope with the flushes... Read the full story

"Suffering from very heavy periods..."
After suffering from very heavy periods (confined to the house for two days each month), my GP gave me... Read the full story
"My periods stopped five years ago"
I stopped having my periods 5 years ago and felt I was able to cope without any replacement... Read the full story

Soy isoflavones for before, during & after the menopause
Menopause Support can provide support to the body through all stages of the

Menopause but is especially useful when broad range of symptoms such as hot flushes, irritability, tiredness, pains and aches, vaginal dryness etc kick in.
Made from fermented soya beans
Support for all stages of the menopause
Also contains magnesium and hibiscus
A herbal dietary supplement containing soy isoflavones, magnesium and hibiscus extract for all stages of the menopause.

TIP: Read why so many women recommend Menopause Support for before, during & after the menopause

How I survived the menopause
What is happening to me? I know I asked this, so if you are asking it too, don't worry, you are not alone! The menopause can be a daunting, confusing and scary time if you let it be, but as they say, knowledge is power.
I use my personal experience of going through the menopause (and surviving it) to offer support and guidance to help you have a happier, healthier menopause.
I survived the menopause and so can you!

Don't go through the Menopause alone!
Menopause expert Eileen Durward explains the benefits of joining the A.Vogel Menopause Health Hub.

This week's talking point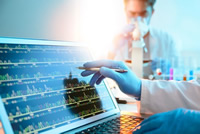 HRT 'increases ovarian cancer risk' Well ladies, it's in the news again. According to a recent study, HRT has been linked to an increased risk of ovarian cancer in women taking it for over 5 years.
Menopause Expert Eileen Durward looks at the medical facts behind the news headlines.

What do you think?

Have you found what you read useful? If so, I would love if you would leave your comment below. Thanks Eileen Durward

NOTE: If you would not like your comment to show on your personal facebook page please uncheck the box titled - 'Also post on Facebook'