HRT
What is HRT? Types of HRT, side effects and alternatives to HRT
HRT is a treatment prescribed by doctors to help with severe or persistent menopausal symptoms. It is controversial because of the potential for a wide range of side effects and a previous tendency for doctors to recommend it to any menopausal woman. Here our menopause expert Eileen Durward takes us through the information available on HRT.
What is HRT?
HRT is the commonly used abbreviation for Hormone Replacement Therapy. It is a type of treatment used to relieve the symptoms of menopause in women. HRT replaces the female hormones no longer produced after menopause and involves taking small doses of these hormones, oestrogen or progesterone.
Female hormones, known as oestrogen and progesterone are produced naturally in the body until the time of menopause. With each menstrual cycle, oestrogen helps release eggs from the ovaries and regulates a woman's period. Progesterone prepares the womb for pregnancy and protects the lining of the womb.
Although HRT was first produced in the 1940s, it was not until the 1960s that it became more available and widely used. Studies performed between 2000 and 2004 raised concerns about the safety of HRT, as there was evidence to suggest that it increased the risk of female cancers and other side effects. However, the evidence is considered by some to be controversial. Nevertheless, this scientific information has led many women to seek alternative forms of treatment.
What types of HRT are there?
HRT can be taken in many forms: tablet; patch; gel; cream; implant or vaginally. There are more than 50 types of HRT available, and so certain types of HRT will be more suited to you than others. It is important to find the correct type for your individual situation.
Common forms include:
Cyclical HRT - this imitates the natural menstrual cycle
Oestrogen-only HRT – this is normally prescribed to women who have had a hysterectomy
Continuous Combined Therapy (CCT) – this combines oestrogen and progesterone
Local oestrogen such as vaginal tablets or creams
Tibolone – this is a man-made hormone
Read more information on types of HRT.
What are the side effects of HRT?
Side effects to HRT may occur in some women, and generally disappear once the treatment has stopped. Such side effects can include nausea, cramps, irritation, headaches or dry eyes.
HRT is also associated with more serious risks including:
Venous thromboembolism – an increased tendency for blood to clot in the veins
Cancer in the breast, uterus or ovary
Stroke
Heart Disease
Read more about the side effects of HRT.
What alternatives are there to HRT?
Many women can manage the symptoms of menopause without HRT through using more natural treatments. Alternative approaches can manage the symptoms by creating a similar effect in the body as oestrogen, or allowing the body to manage the physical changes brought about by menopause.
Such alternatives include:
Symptom relieving drugs
Soy products
Maintaining a healthy lifestyle and managing stress
Natural remedies
Alternative therapies
Read more about alternatives to HRT.
Approaching your doctor
While we can make you aware of the current scientific information available about HRT, there are certain situations when a face-to-face consultation with your doctor is important and necessary. Such instances are to discuss:
Starting HRT - While the decision to take HRT or not is a personal one, a doctor will be able to discuss the various options surrounding the menopause and HRT with you. This will ensure that a solution most suited to you will be found.
Risks of HRT - HRT may present a greater risk to some women, particularly those with a history of cancer, blood clots, strokes or heart disease. This will need to be discussed with a doctor before HRT can be prescribed.
Taking HRT - It is important to have regular health check-ups with your doctor while taking HRT.
Read more on approaching your doctor about HRT.

A.Vogel's Menopause Mondays: Pregnancy & Empty Nest Syndrome – the broody blues of menopause!
This week it's all about the broody blues of menopause! Suddenly feeling an overwhelming urge to have a baby? Or if you have children, are you feeling down as they become more independent? I explain why you may experience these two very common feelings as you approach or go through the menopause as I take a look at pregnancy and empty nest syndrome at this time.
Missed one? Watch them all on my menopause blog.
Get your FREE Menopause Support sample

A.Vogel Menopause Support is the ideal companion for menopausal women, offering a little helping hand to relieve the symptoms of menopause such as low mood, irritability, tiredness, pains and aches, vaginal dryness and low libido.
**Open to UK residents only**   
"As soon as I received the product and almost instantly I felt relief from my hot flushes I slept through the night which was wonderful. Thank you for this wonderful product."


Real women stories
"I was breezing through my menopause"
I was breezing through my menopause, barely aware that anything was happening bar the fact that my... Read the full story

"During my menopause"
During my menopause, the worst symptom I have struggled with is the itchy skin. I could cope with the flushes... Read the full story

"Suffering from very heavy periods..."
After suffering from very heavy periods (confined to the house for two days each month), my GP gave me... Read the full story
"My periods stopped five years ago"
I stopped having my periods 5 years ago and felt I was able to cope without any replacement... Read the full story


Soy isoflavones for before, during & after the menopause
Menopause Support can provide support to the body through all stages

of the Menopause but is especially useful when broad range of symptoms such as hot flushes, irritability, tiredness, pains and aches, vaginal dryness etc kick in.
Made from fermented soya beans
Support for all stages of the menopause
Also contains magnesium and hibiscus
A herbal dietary supplement containing soy isoflavones, magnesium and hibiscus extract for all stages of the menopause.

TIP: Read why so many women recommend Menopause Support for before, during & after the menopause

How I survived the menopause
What is happening to me? I know I asked this, so if you are asking it too, don't worry, you are not alone! The menopause can be a daunting, confusing and scary time if you let it be, but as they say, knowledge is power.
I use my personal experience of going through the menopause (and surviving it) to offer support and guidance to help you have a happier, healthier menopause.
I survived the menopause and so can you!

Don't go through the Menopause alone!
Menopause expert Eileen Durward explains the benefits of joining the A.Vogel Menopause Health Hub.

This week's talking point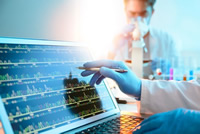 HRT 'increases ovarian cancer risk' Well ladies, it's in the news again. According to a recent study, HRT has been linked to an increased risk of ovarian cancer in women taking it for over 5 years.
Menopause Expert Eileen Durward looks at the medical facts behind the news headlines.

What do you think?

Have you found what you read useful? If so, I would love if you would leave your comment below. Thanks Eileen Durward

NOTE: If you would not like your comment to show on your personal facebook page please uncheck the box titled - 'Also post on Facebook'