Alternatives to HRT
What alternatives are there to HRT?
The use of HRT during the menopause can be controversial. Before a decision is made, many women seek information on what else they can use. Here, our menopause expert Eileen Durward explores the alternatives to HRT, helping you reach an informed decision on the type of treatment that is right for you.
Eileen talks about: Alternatives to HRT
Symptom-relieving drugs
There are many drugs prescribed or recommended by your doctor which can be used to relieve the symptoms of menopause. For example:
Non-hormonal drugs which reduce the symptom of hot flushes brought about from menopause are available.
Moisturisers and non-oestrogen lubricants can be used against vaginal dryness.
There are also drugs to protect against diseases such as osteoporosis, heart disease and to lower cholesterol, which are more likely to be contracted once the production levels of oestrogen have dropped.
Soy Products
Soy has similar properties to oestrogen, although the effects on the body are not as strong. Soy has been seen to decrease the frequency and intensity of hot flushes, lower cholesterol, slightly increase bone density and benefit blood vessels in the same way as oestrogen.
Maintaining a healthy lifestyle and managing stress
For women who start the menopause after the age of 45, or women who are not affected by the symptoms of the menopause, HRT is not necessary. However, whether taking HRT or not, it is important to stay healthy. This includes:
Maintaining a healthy lifestyle through regular exercise, a balanced diet rich in fresh fruit and vegetables with a limited alcohol intake and no smoking. Other strategies may be implemented to reduce the risk of for example, osteoporosis and heart disease.
Managing stress is vital for staying healthy. Managing stress can also help relieve the symptoms of the menopause. Techniques such as yoga, acupuncture and meditation are beneficial in the management of stress.
Natural remedies
Many women look for natural remedies as an alternative to HRT. Such remedies include:
Sage – a member of the Lamiaceae family native to the Mediterranean region. It is used to control the effects of menopause and is used to regulate mood.
Black Cohosh - a member of the buttercup family, native to North America. It is widely used to treat the symptoms of the menopause.
Alternative therapies
Acupuncture – this is an ancient form of Chinese medicine which involves stimulating certain points on the body to correct any imbalances. It has been shown to relieve the symptoms of the menopause, particularly hot flushes.
Tai Chi – this is a Japanese martial art which has become recognised as an effective way of controlling the symptoms of menopause, relieving muscle tension and reducing the onset of osteoporosis.
Yoga – this is a Hindu discipline which involves breathing exercises and controlled body positions to relax the body and mind. Many women who have employed Yoga techniques have experienced the benefits. It strengthens the body so it is able to cope with the symptoms of menopause and it elevates mood.

A.Vogel Talks Menopause: A simple detox to help your menopause
This week, with spring on its way, I thought it was the perfect time to talk about detox and how undertaking one or two a year can help improve your menopause. Plus, my weekly videos have also had a little spring clean, with a lovely makeover and brand new name – A.Vogel Talks Menopause.


Missed one? Watch them all on my menopause blog.
Get your FREE Menopause Support sample

A.Vogel Menopause Support is the ideal companion for menopausal women, offering a little helping hand to relieve the symptoms of menopause such as low mood, irritability, tiredness, pains and aches, vaginal dryness and low libido.
**Open to UK residents only**   
"As soon as I received the product and almost instantly I felt relief from my hot flushes I slept through the night which was wonderful. Thank you for this wonderful product."


Real women stories
"I was breezing through my menopause"
I was breezing through my menopause, barely aware that anything was happening bar the fact that my... Read the full story

"During my menopause"
During my menopause, the worst symptom I have struggled with is the itchy skin. I could cope with the flushes... Read the full story

"Suffering from very heavy periods..."
After suffering from very heavy periods (confined to the house for two days each month), my GP gave me... Read the full story
"My periods stopped five years ago"
I stopped having my periods 5 years ago and felt I was able to cope without any replacement... Read the full story


Soy isoflavones for before, during & after the menopause
Menopause Support can provide support to the body through all stages

of the Menopause but is especially useful when broad range of symptoms such as hot flushes, irritability, tiredness, pains and aches, vaginal dryness etc kick in.
Made from fermented soya beans
Support for all stages of the menopause
Also contains magnesium and hibiscus
A herbal dietary supplement containing soy isoflavones, magnesium and hibiscus extract for all stages of the menopause.

TIP: Read why so many women recommend Menopause Support for before, during & after the menopause

How I survived the menopause
What is happening to me? I know I asked this, so if you are asking it too, don't worry, you are not alone! The menopause can be a daunting, confusing and scary time if you let it be, but as they say, knowledge is power.
I use my personal experience of going through the menopause (and surviving it) to offer support and guidance to help you have a happier, healthier menopause.
I survived the menopause and so can you!

Don't go through the Menopause alone!
Menopause expert Eileen Durward explains the benefits of joining the A.Vogel Menopause Health Hub.

This week's talking point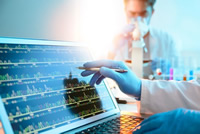 HRT 'increases ovarian cancer risk' Well ladies, it's in the news again. According to a recent study, HRT has been linked to an increased risk of ovarian cancer in women taking it for over 5 years.
Menopause Expert Eileen Durward looks at the medical facts behind the news headlines.

What do you think?

Have you found what you read useful? If so, I would love if you would leave your comment below. Thanks Eileen Durward

NOTE: If you would not like your comment to show on your personal facebook page please uncheck the box titled - 'Also post on Facebook'