Another HRT scare?
The medical journal The Lancet has just published a report regarding HRT and an increased risk of women getting ovarian cancer if they take it for longer than 5 years. What does this mean for menopausal women? Should you be worried? I discuss this new research in today's blog post.
What can you do if you are worried?
Firstly: please don't panic and suddenly stop taking your HRT – this could cause withdrawal symptoms and make you feel really ill.
Secondly: please go and see your doctor and discuss with them all the options that are available for you. I do know that for many of you it will be really difficult to get an immediate appointment but do go and get advice when you can.
The government's medicines regulatory agency, the MHRA, has released a statement in response to the study, which I've included for you to read in the box at the end of this article.
What to do next?
If you have spoken to your doctor and have decided to come off HRT it is important to come off in the right way to avoid a sudden hormonal crash. Coming off really, really slowly is very important to allow your body to re-adjust to your own natural hormone level, which will be much lower than that your body is now used to with HRT supplementation. For more detailed advice on how to come off HRT
What if you are coming off HRT but are getting symptoms and need something to help?
Natural remedies can often be supportive and there are a range of products that you can take, depending on your symptoms. Not every woman will need the same remedy.
General menopause symptoms can often be eased by a fermented soya supplement such as Menopause Support. This does take a little while to kick in, so can be used alongside HRT as you slowly reduce it.
Sage is traditionally used for hot flushes and night sweats and is licensed for relief of this symptom. So if you find that the flushes and sweats start to come back as you reduce your HRT, you can take this herb either on its own or with Menopause Support.
I am happy to provide you with the technical data about these products to run by your doctor, if you wish.
What else can support you?
The hormonal changes that occur when you are coming off HRT (especially if you do it quickly) can stress the nervous system, leading to symptoms such as fatigue, low mood etc. Supporting your nervous system is really important, so taking supplements such as magnesium, a vitamin B Complex and zinc can often help and it is a good idea to start taking these before you start reducing your HRT. Don't be surprised if you feel very tired after stopping HRT – the energy your body is using up rebalancing your hormones can be quite substantial, although not all women experience this symptom.
Acupuncture can often be really helpful for supporting your nervous system when coming off HRT, so it's worth looking into as well.
If the thought of coming off HRT is making you panic but you still want to go ahead, then complementary practitioners such as a Nutritional Therapist, Medical Herbalist or Naturopath can often formulate an individual treatment plan for you with added personal support, which can be very helpful at this time.
What if you had been thinking of starting HRT but are now wondering what to do?
There are numerous herbal remedies, supplements and therapies available that can help to ease menopause symptoms including the ones I have already mentioned above, so don't think that you have nowhere else to turn.
Menopause expert Eileen Durward talks about natural remedies to help balance your hormones.
If you need more information or just want to chat, please don't hesitate to email me and I will be happy to help.
MHRA statement in response to the study in The Lancet on the use of HRT
The MHRA is the Medicines and Healthcare products Regulatory Agency – the government body that oversees medicines in the UK.
Dr Sarah Branch, Deputy Director of MHRA's Vigilance and Risk Management of Medicines (VRMM) Division said:
Our advice has always been that the lowest effective dose of HRT should be used for the shortest possible time. We will evaluate the findings of this study and its implications for shorter-term use and update product information as necessary. The decision to start, continue or stop HRT should be made jointly by a woman and her doctor, based on the best advice available and her own personal circumstances, including her age, her need for treatment and her medical risk factors.
Women on HRT should have regular health check-ups and their need to continue treatment should be re-assessed at least annually. Any woman on HRT who has any questions should speak to her doctor who is best placed to advise.

A.Vogel's Menopause Mondays: Soya for menopause – why it helps & the right type to take
In this week's A.Vogel's Menopause Mondays it's all about phytoestrogens (also known as plant oestrogens) such as fermented soya and how they can help ease low oestrogen symptoms, including hot flushes, anxiety, low mood, joint aches and pains and more. I explain what type of soya you need to take to feel the best benefits.
Missed one? Watch them all on my menopause blog.
Get your FREE Menopause Support sample

A.Vogel Menopause Support is the ideal companion for menopausal women, offering a little helping hand to relieve the symptoms of menopause such as low mood, irritability, tiredness, pains and aches, vaginal dryness and low libido.
**Open to UK residents only**   
"As soon as I received the product and almost instantly I felt relief from my hot flushes I slept through the night which was wonderful. Thank you for this wonderful product."


Real women stories
"I was breezing through my menopause"
I was breezing through my menopause, barely aware that anything was happening bar the fact that my... Read the full story

"During my menopause"
During my menopause, the worst symptom I have struggled with is the itchy skin. I could cope with the flushes... Read the full story

"Suffering from very heavy periods..."
After suffering from very heavy periods (confined to the house for two days each month), my GP gave me... Read the full story
"My periods stopped five years ago"
I stopped having my periods 5 years ago and felt I was able to cope without any replacement... Read the full story

Soy isoflavones for before, during & after the menopause
Menopause Support can provide support to the body through all stages of the

Menopause but is especially useful when broad range of symptoms such as hot flushes, irritability, tiredness, pains and aches, vaginal dryness etc kick in.
Made from fermented soya beans
Support for all stages of the menopause
Also contains magnesium and hibiscus
A herbal dietary supplement containing soy isoflavones, magnesium and hibiscus extract for all stages of the menopause.

TIP: Read why so many women recommend Menopause Support for before, during & after the menopause

How I survived the menopause
What is happening to me? I know I asked this, so if you are asking it too, don't worry, you are not alone! The menopause can be a daunting, confusing and scary time if you let it be, but as they say, knowledge is power.
I use my personal experience of going through the menopause (and surviving it) to offer support and guidance to help you have a happier, healthier menopause.
I survived the menopause and so can you!

Don't go through the Menopause alone!
Menopause expert Eileen Durward explains the benefits of joining the A.Vogel Menopause Health Hub.

This week's talking point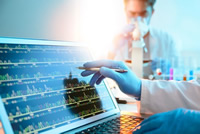 HRT 'increases ovarian cancer risk' Well ladies, it's in the news again. According to a recent study, HRT has been linked to an increased risk of ovarian cancer in women taking it for over 5 years.
Menopause Expert Eileen Durward looks at the medical facts behind the news headlines.

What do you think?

Have you found what you read useful? If so, I would love if you would leave your comment below. Thanks Eileen Durward

NOTE: If you would not like your comment to show on your personal facebook page please uncheck the box titled - 'Also post on Facebook'